David A. Robinson
Attorney at Law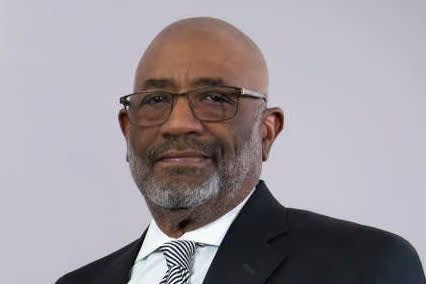 David A. Robinson was born in Detroit, Michigan. David worked for the Detroit Police Department both as an officer and an attorney. David served the Detroit Police Department for 13 years, as a legal advisor to the department. He also defended officers in civil litigation. As part of his responsibilities, he was required to teach the legal section to recruits in the Detroit Metropolitan Police Academy. During these same years, David obtained a part-time teaching position at Wayne State University Criminal Justice Department.
David has litigated in the area of police misconduct for both defense and plaintiffs. He has taken, to settlement or verdict, hundreds of police misconduct matters involving the gamut of wrongful arrests to wrongful deaths at the hands of police officers. He has litigated cases in federal court and circuit courts in the tri-county areas as well as courts in the states of Ohio and Louisiana. David associated with Johnny Cochran, Barry Scheck, and Peter Neufeld (of O.J. Simpson fame), in the wrongful conviction case of Eddie Joe Lloyd, which resulted in a settlement of $4,000,000. This case also resulted in an agreement whereby the City of Detroit conceded that all interrogations and interviews of suspects in serious offenses will be recorded, including police chase cases, accident cases and other police shooting cases not resulting in death.
In addition, David has litigated cases involving the death of pre-trial detainees in Detroit jails which resulted in six and seven-figure settlements. The Detroit Jailhouse litigation was instrumental in the closure of the 8th and 9th floors of the DPD lockups. David has also represented citizens who were wrongfully held as witnesses by DPD homicide. These cases were brought under federal civil rights statutes and demonstrated the abject failure of the DPD homicide section to honor the Constitutional rights of Detroit citizens. These cases have resulted in settlements; the most egregious among them was one that involved the wrongful arrest and detention of more than 40 citizens in the investigation of a single homicide.
David has brought suit against the Michigan Department of Corrections, Lenawee County Sheriff, and Wayne County Sheriff for in-custody deaths.
Based on David's knowledge, litigation experience, and practice in the area of police misconduct, he has authored a book on the subject called "You See a Hero, I see a Human Being." It is available at momentumbooks.com and Amazon. The E-book is available at iTunes, Amazon, and bn.com
As someone who used to be a police officer, I know how to challenge them in court.
Bar Admissions
Michigan

United States District Court for the Eastern District of Michigan

United States District Court for the Western District of Michigan

United States District Court for the Northern District of Michigan

United States District Court for the Southern District of Michigan

United States District Court for the Northern District of Ohio

Sixth Circuit Court of Appeals
Education
J.D. - Detroit College of Law, 1985

B.A. - Wayne State University, 1979
Memberships
State Bar of Michigan

Michigan Association for Justice

National Lawyers Guild, Michigan Chapter, Executive Board, National Police Accountability Project, Executive Board

NAACP Legal Redress Committee, American Association for Justice

Kappa Alpha Psi, Fraternity Member
Lectures and Publications
Michigan Trial Lawyers Association Lorman
Professional Education Systems Inst.
Coalition Against Police Brutality (Detroit, Pontiac)
You See a Hero, I See a Human Being (Momentum Books)
Book Reviews
By Mike Kostoff
This book should be required reading for everyone in the United States. Drawing from examples in cases that have made national news and those he's tried himself as a civil rights attorney, David Robinson lays out the legal framework and societal forces that not only allow police to continue to escape responsibility for their misdeeds but encourage further misbehavior — from qualified immunity and other legal shields to officers being held up as heroes. His rare perspective as a cop-turned-lawyer renders him a trusted authority on police-citizen relations and enables him to examine each situation holistically, helping readers develop a new set of expectations. One of the things that stuck with me most was the notion that police can create their own danger when they try to play hero by going it alone or responding too quickly, escalating situations that then result in trauma, injury, or death — and then using the danger they created as an excuse to avoid consequences.

But Robinson does more than explain the ways in which the system is prone to negative outcomes. He also underscores red flags that journalists, citizen watchdogs, and the public should watch for in drawing their own conclusions about whether a police response was justified. Did the officer radio for help when the purported danger presented itself? Does the officer's statement about what happened read like an immediate first-hand account or did they wait 48 hours (as is permitted in Michigan) and get help from a lawyer? Was there evidence at the scene to back up the officer's version of events, for instance, shell casings from another gun if they said they were being shot at?

All around, an extremely helpful book for understanding what drives the police violence dominating the news today. I will be reading it again.