Brandon McNeal
Attorneys at Law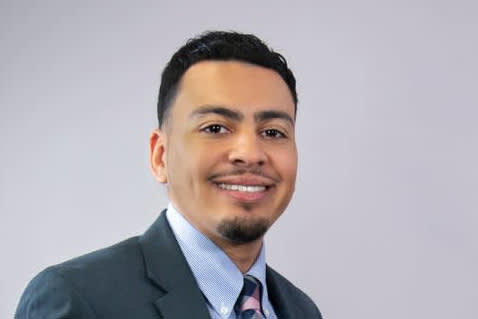 Brandon McNeal was born in Pontiac, Michigan. While in law school, Brandon began his legal career as a law clerk for the Counsel and Advocacy Law Line (CALL) through Lakeshore Legal Aid. In that role, Brandon advised low-income and elderly clients regarding legal options in a wide variety of areas including public benefits, eviction, child support, divorce, bankruptcy, and wills.
While in law school, Brandon also established a 501(3)(c) charity on behalf of several professional athletes in the NBA and NFL including Joe Dumars, Ben Wallace, Rasheed Wallace, Draymond Green, and Trey Burke to benefit mentorship and youth leadership programs.
Upon graduation and passing the Michigan Bar Exam, Brandon served as an Assistant Corporation Counsel in the Litigation division at the City of Detroit Law Department. In that role, Brandon defended the City and its employees against various legal claims including negligence, premise liability, and civil rights violations. As a part of his responsibilities, he answered complaints, drafted/argued motions for summary disposition, and conducted depositions, settlement conferences, etc.
Brandon then went on to serve Wayne County as an Assistant Prosecuting Attorney in the Arson Unit and the Special Prosecution Unit. In the Arson role, Brandon was responsible for the vertical prosecution of all arson cases in Wayne County where there was a multi-structure building, insurance fraud, death or serious injury. In the Special Prosecution role, Brandon worked on a number of high-profile and complex investigations including public officials and public figures. As a part of his responsibilities, he recommended and denied warrants, conducted preliminary examination, negotiated plea bargains, and conducted jury trials.
Since joining Robinson and Associates, P.C., Brandon has been responsible for litigating civil cases including excessive force, false arrest, false imprisonment, illegal search and seizure, and personal injury resulting from automobile negligence. Notably, Brandon has already worked on civil cases that have resulted in six and seven-figure settlements. Brandon has also been responsible for successfully defending clients facing criminal prosecution in both misdemeanor and felony cases.
The rights of my neighbors are important to me, and I am here to protect them.
Bar Admissions
Michigan

United States District Court for the Eastern District of Michigan

Sixth Circuit Court of Appeals
Education
J.D. - Michigan State University College of Law, 2016

Moot Court & Trial Advocacy Board

Trial Practice Institute Certification

B.A. - University of Michigan- Ann Arbor, 2012

Majors: Political Science and Sociology
Professional Associations
State Bar of Michigan

Michigan Association for Justice, member

National Police Accountability Project, member

Black Family Development, Inc., Board Member